Mad for Garlic
Mad for Garlic is Korea's first garlic-themed Italian restaurant, serves its unique and innovative menu with over 90% of them having garlic as one of the ingredients, across different courses of meal and beverages to complement the robust flavor of garlic.
Mad for Garlic uses the garlic imported from Korea in different cooking, e.g. raw and deep-fried garlic slices, grilled whole garlic, marinated and sweetened garlic in classic Italian cuisine to every bite of a garlic-laden experience with our pizza, steaks, seafood, pastas, desserts and much more.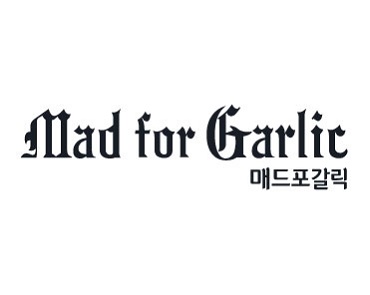 Address: Floor7, Shop No.03, Taipei Breeze Nanshan, No.17, Songzhi Rd, Taipei City, Taiwan
Opening Hour: 11:00a.m.-11:00p.m.
Tel: (02) 2723 8311 / 2723 8321